Estée Lauder
REDEFINING BEAUTY FOR THE DIGITAL AGE
Estée Lauder approached us with two tasks: help them stake their claim in the digital space, and more importantly, drive the purchase funnel.
To do so however, would mean going beyond the standard category gimmicks and create something that would truly resonate with their customer base.
By utilizing a user experience strategy and human centric design, we did more than simply promote their products, we created utility and provided a customer experience like no other — online, in-store and on mobile.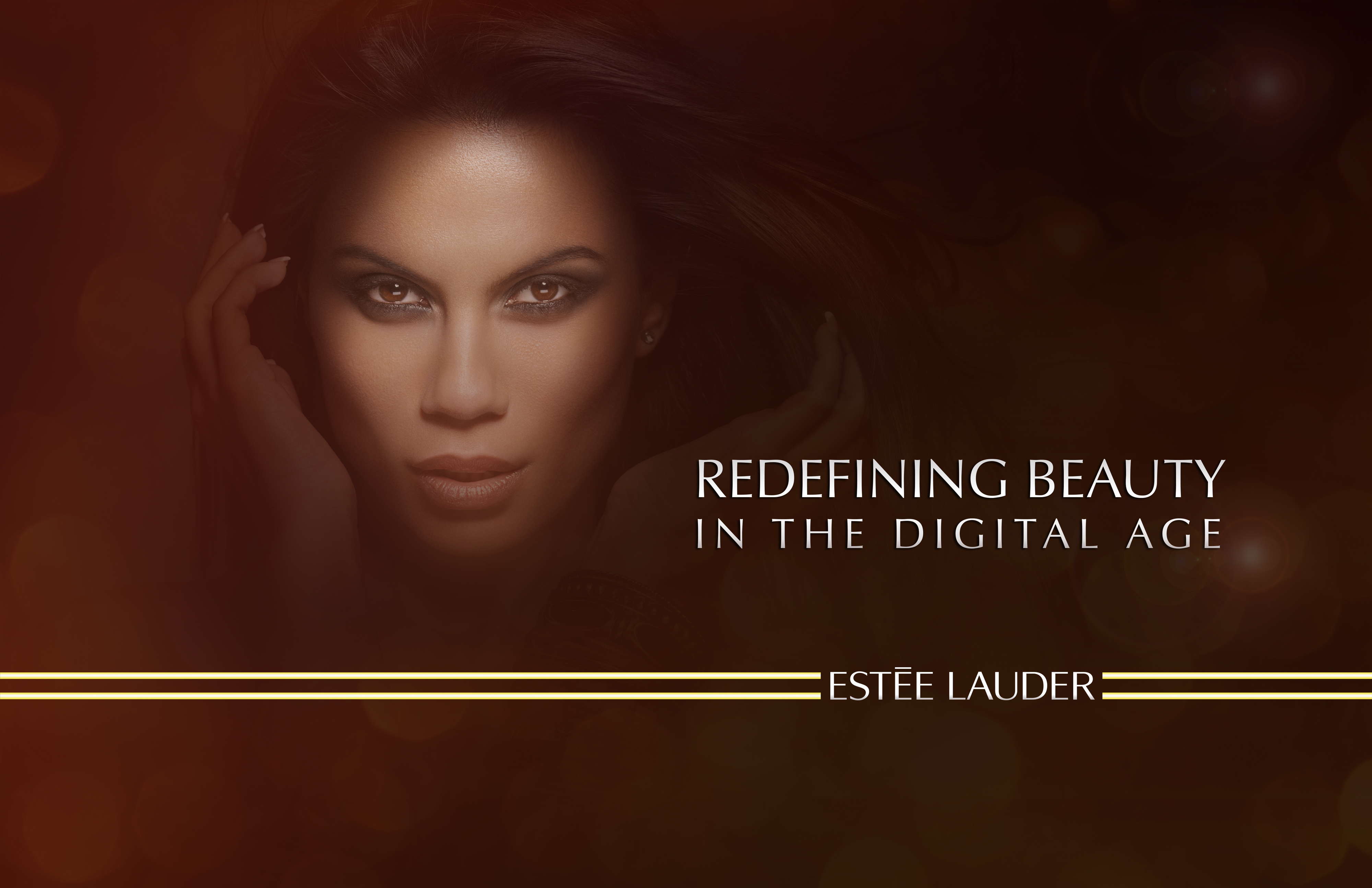 INTERACTIVE VANITY MIRROR
Housed on the Estée Lauder / Clinique website (and mobile), this application would access consumers' built-in webcams employing facial mapping and gesture recognition software, allowing the viewer to swipe, apply and test make up, at home, in real-time, under a variety of lighting situations. No cosmetic wipes needed.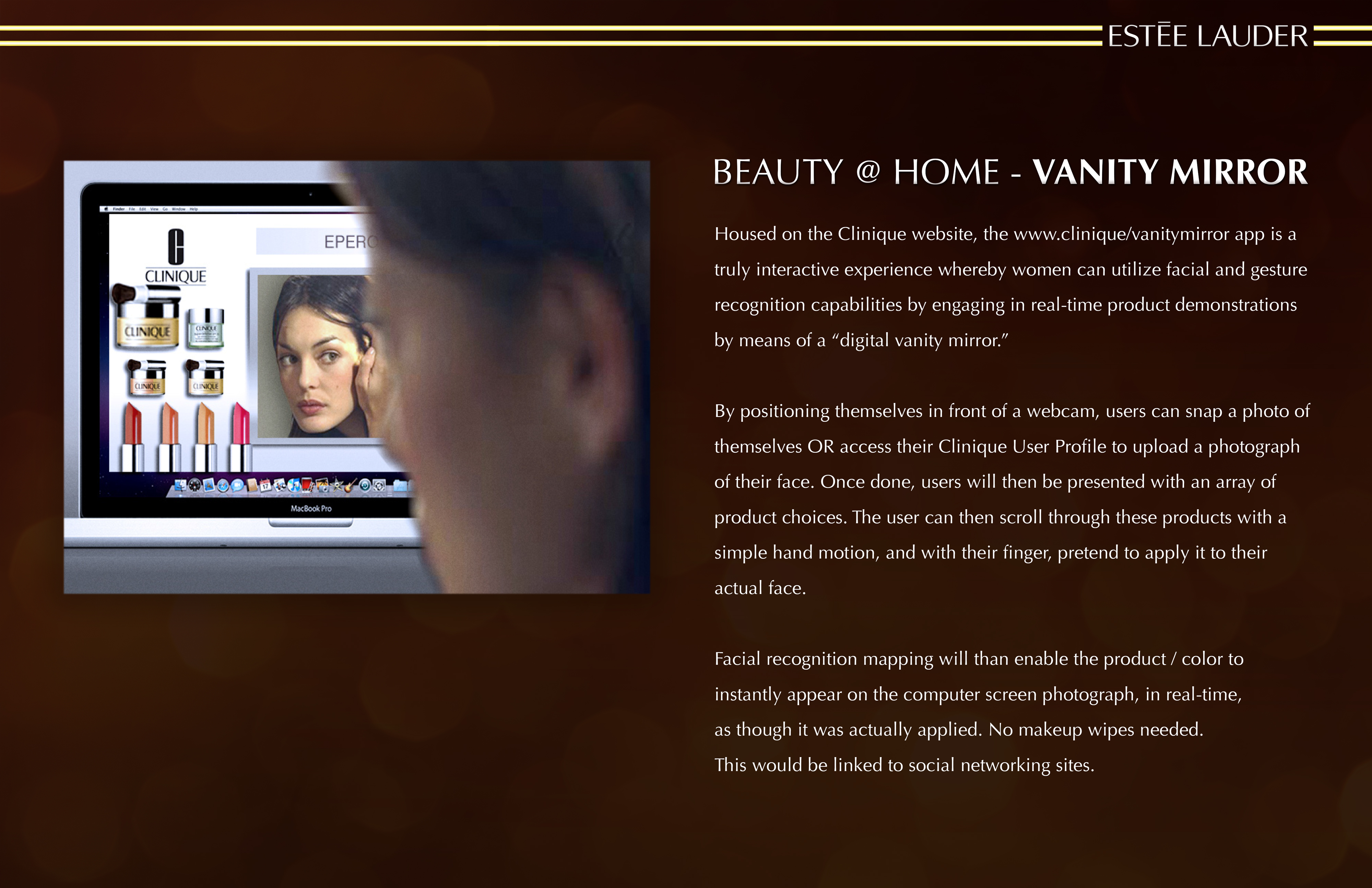 USB LIP DRIVE
Distributed at the point of purchase, these USB flash drives would contain information on skin type, lifestyle and purchase histories, providing a more seamless retail experience, both on-site at in-store kiosks and at home, online.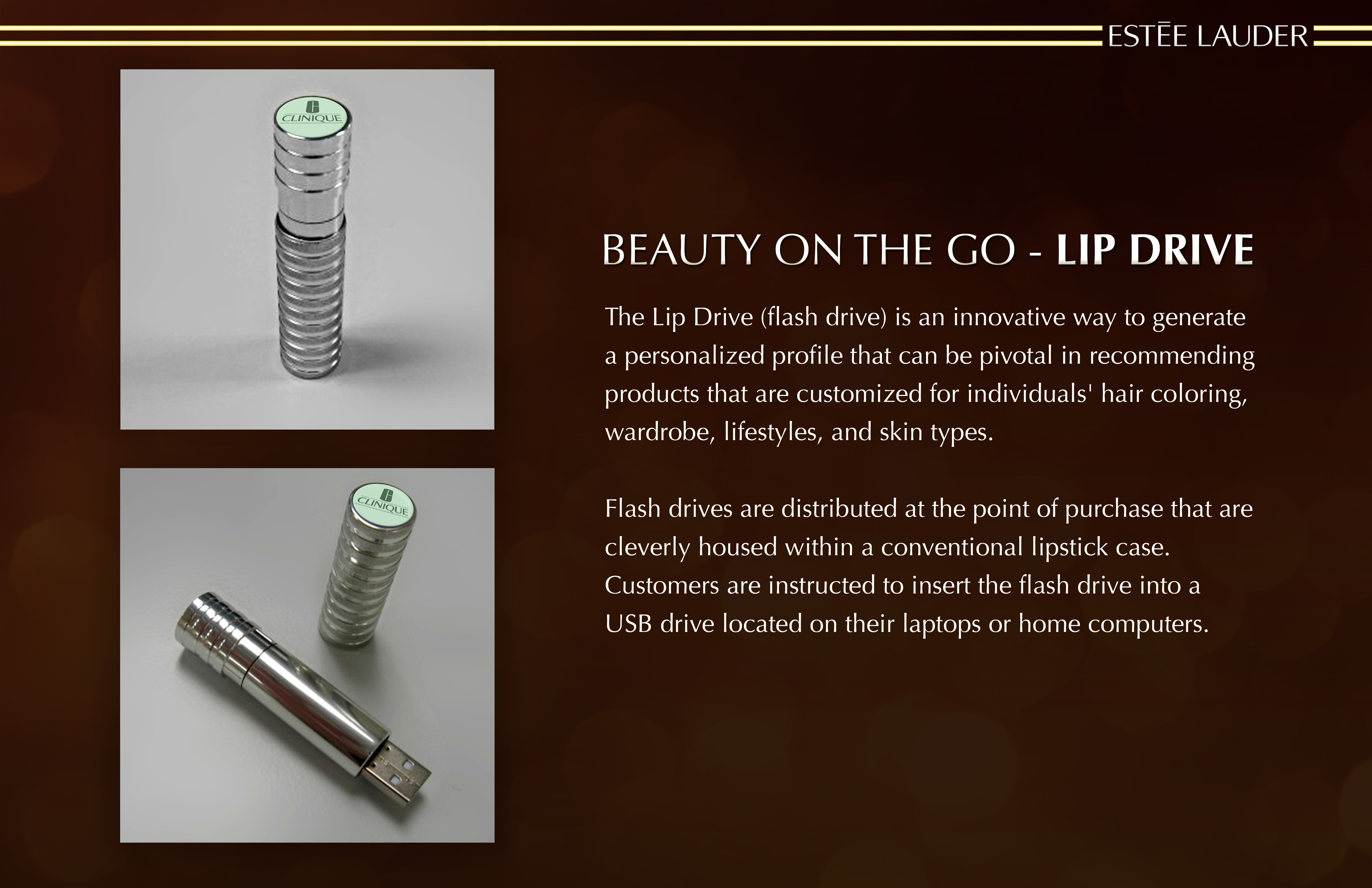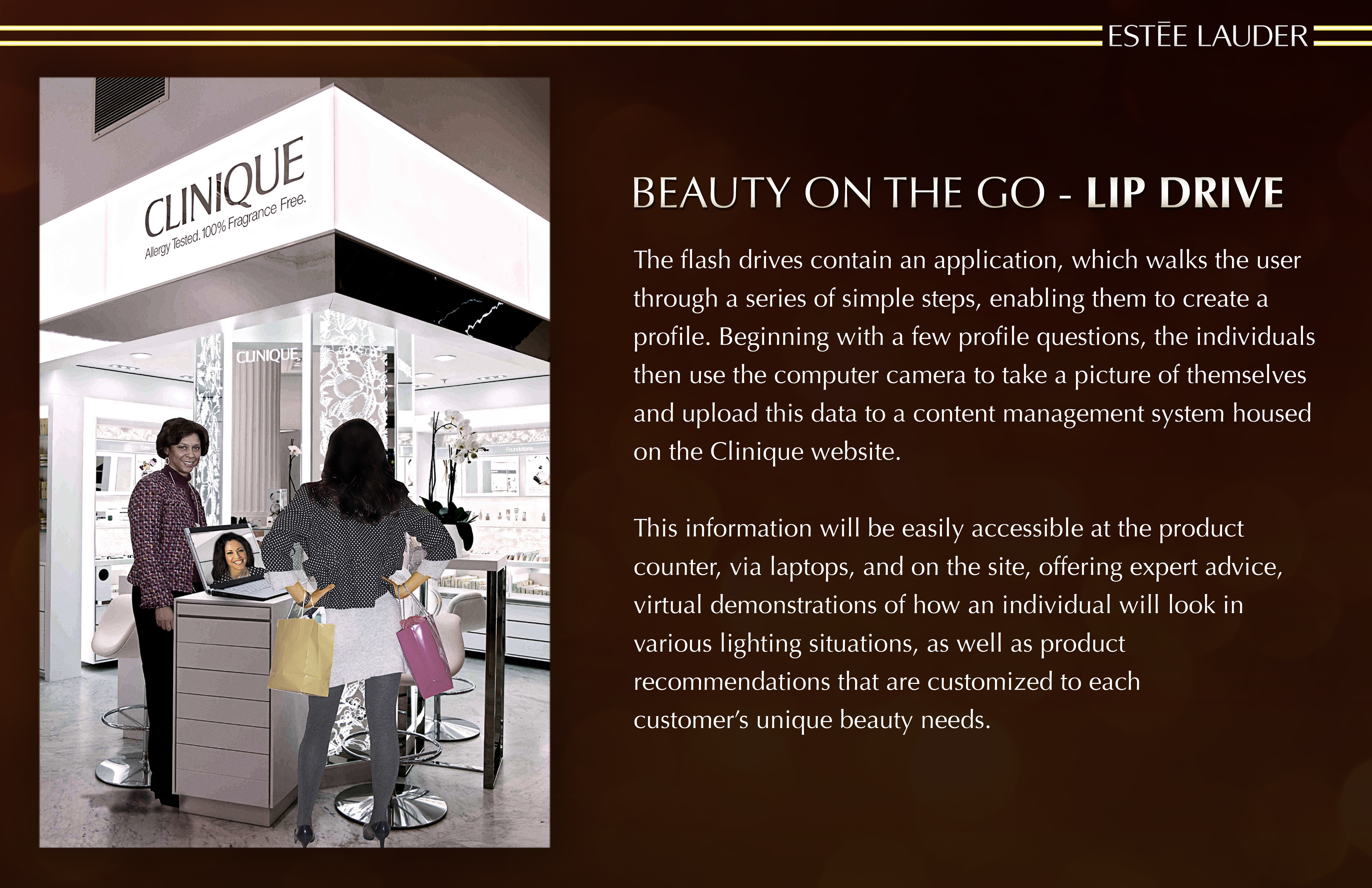 CLINIQUE BEAUTY MOBILE APP SUITE
This suite of smartphone applications would work over multiple platforms (desktop + mobile) and provide utility to consumers.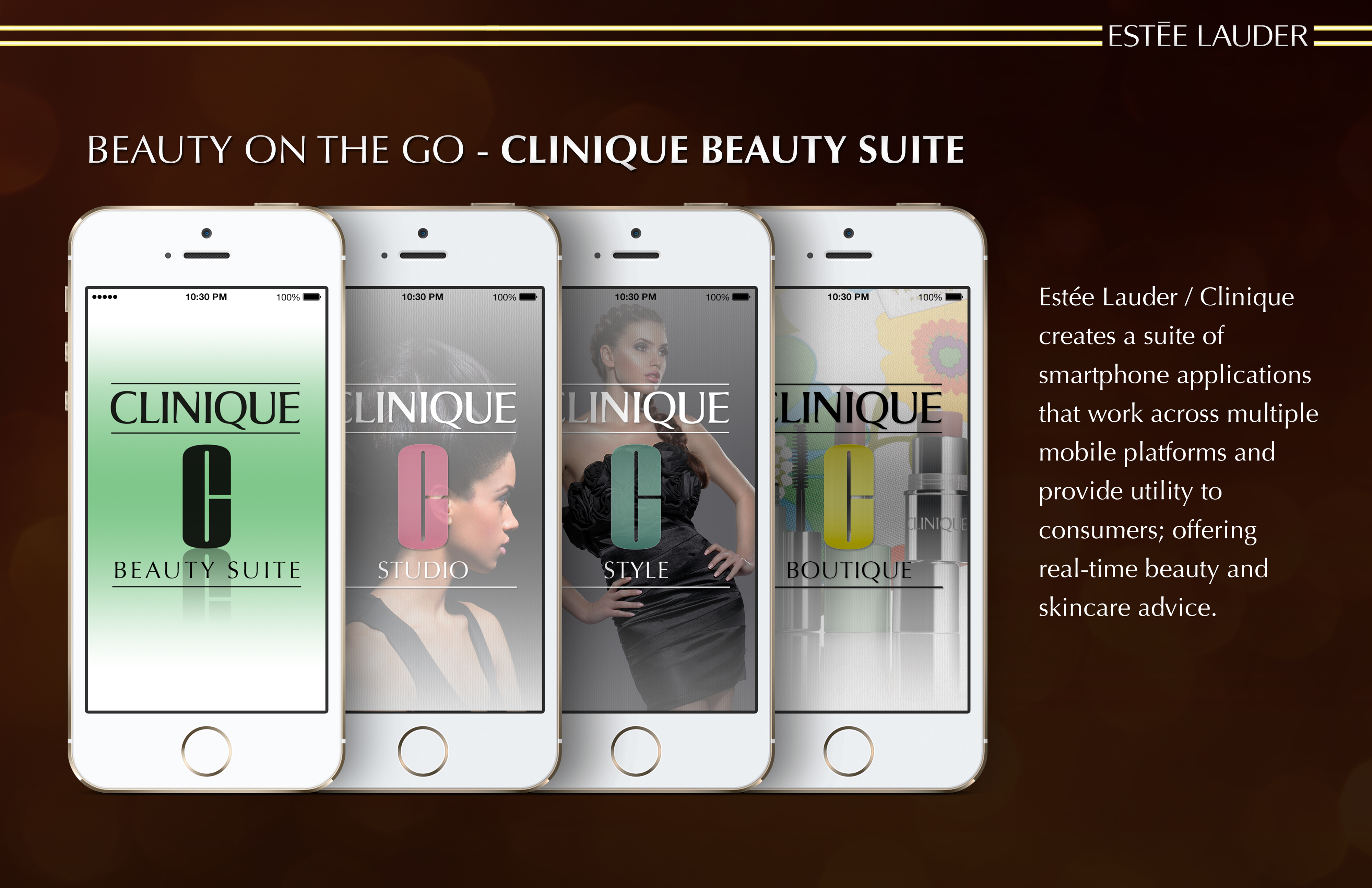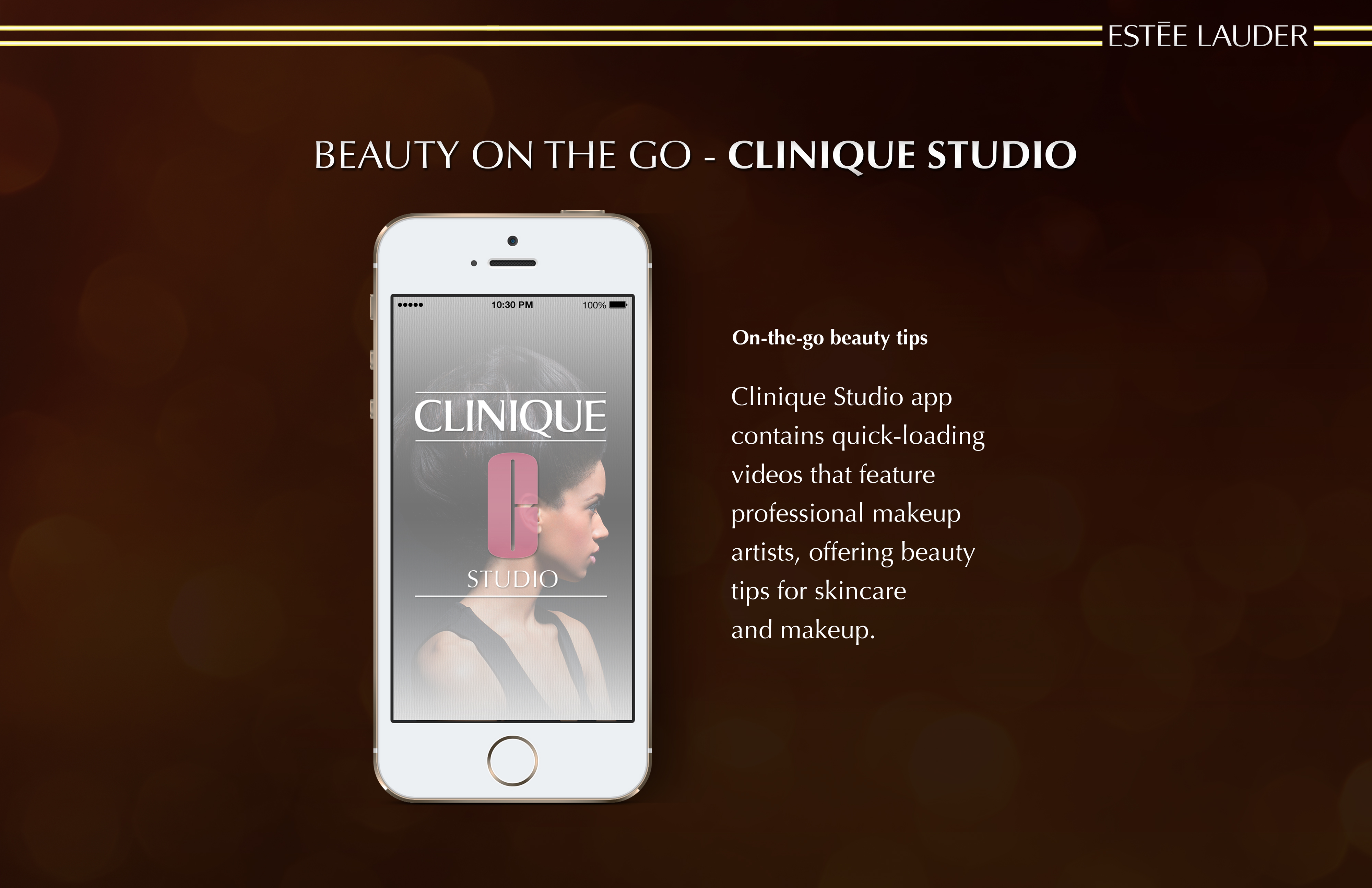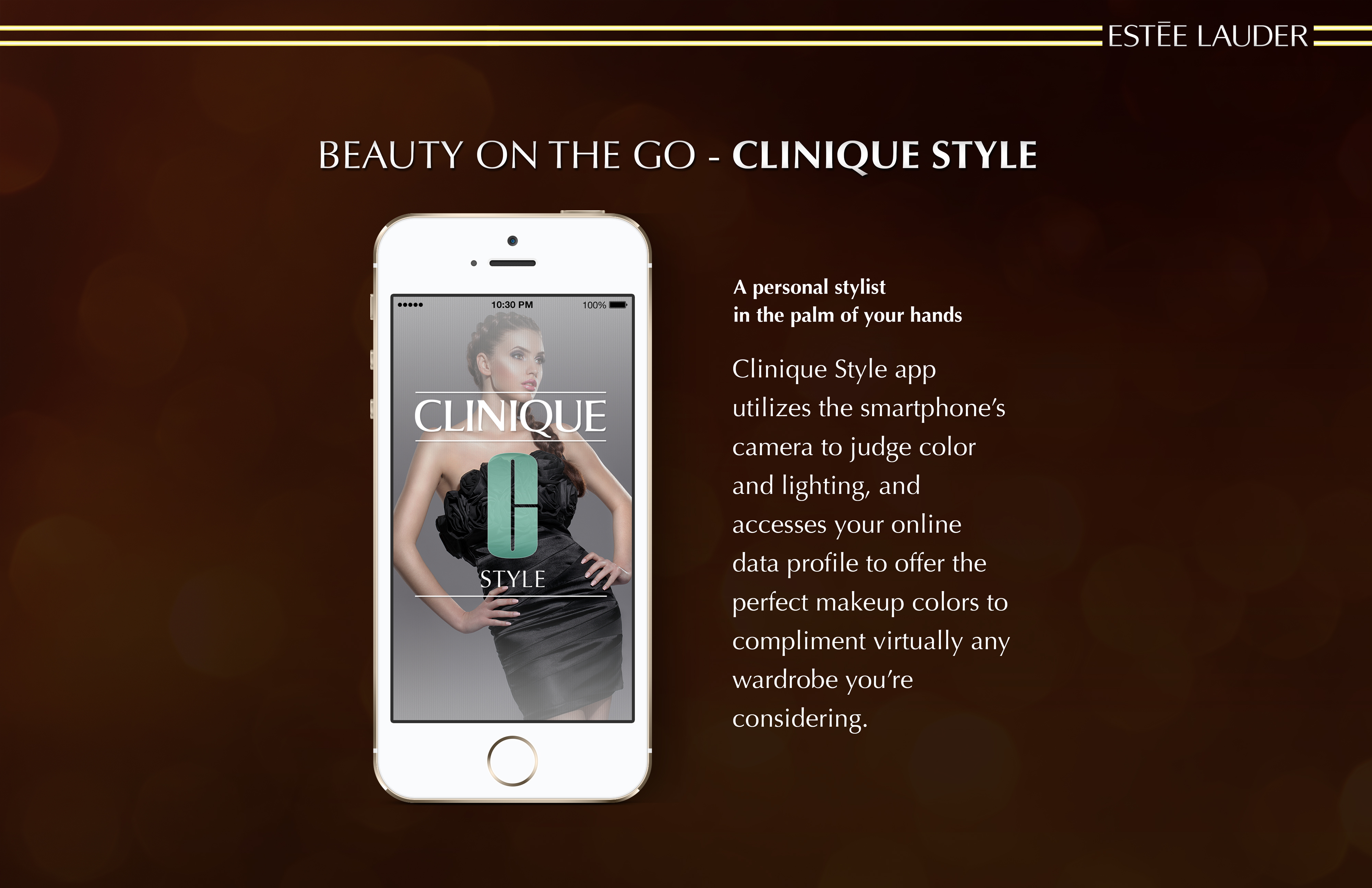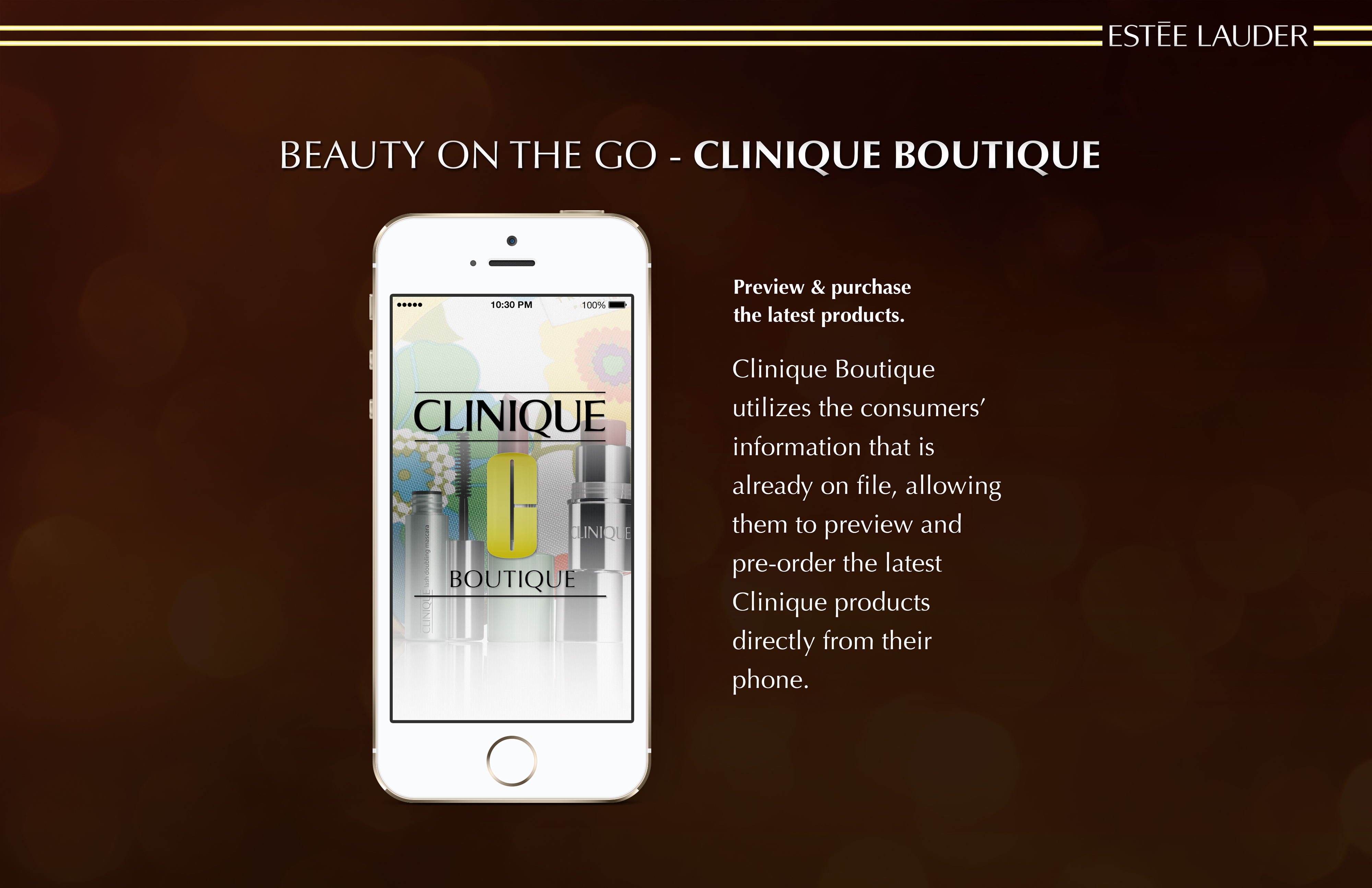 Writer: ACD/Writer Jason Lambert