Bermuda Tourism
Our objective was to continue building brand equity and drive tourism by appealing to an upper-class, east coast demographic, who until now, may have never considered Bermuda as a quick, weekend getaway.
To accomplish this, it was crucial to execute a proximity message (less than 500 miles from North Carolina) in a way that would stand out in an over-saturated, island tourism market. What resulted was a visually-arresting campaign that set itself apart from competitors — showcasing Bermuda as a quick destination hop "from your world to ours, in less than 2 hours."
Bermuda Globe Campaign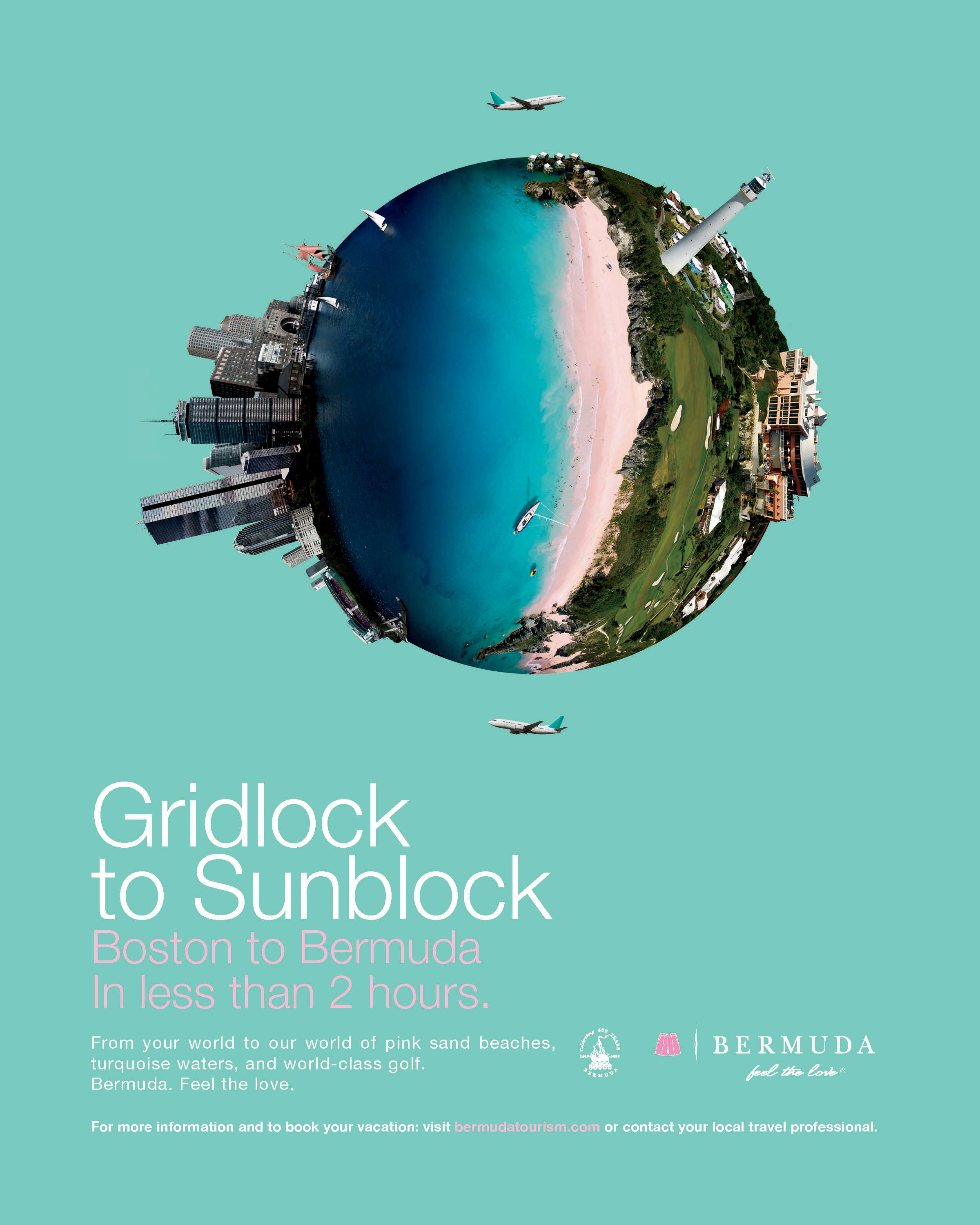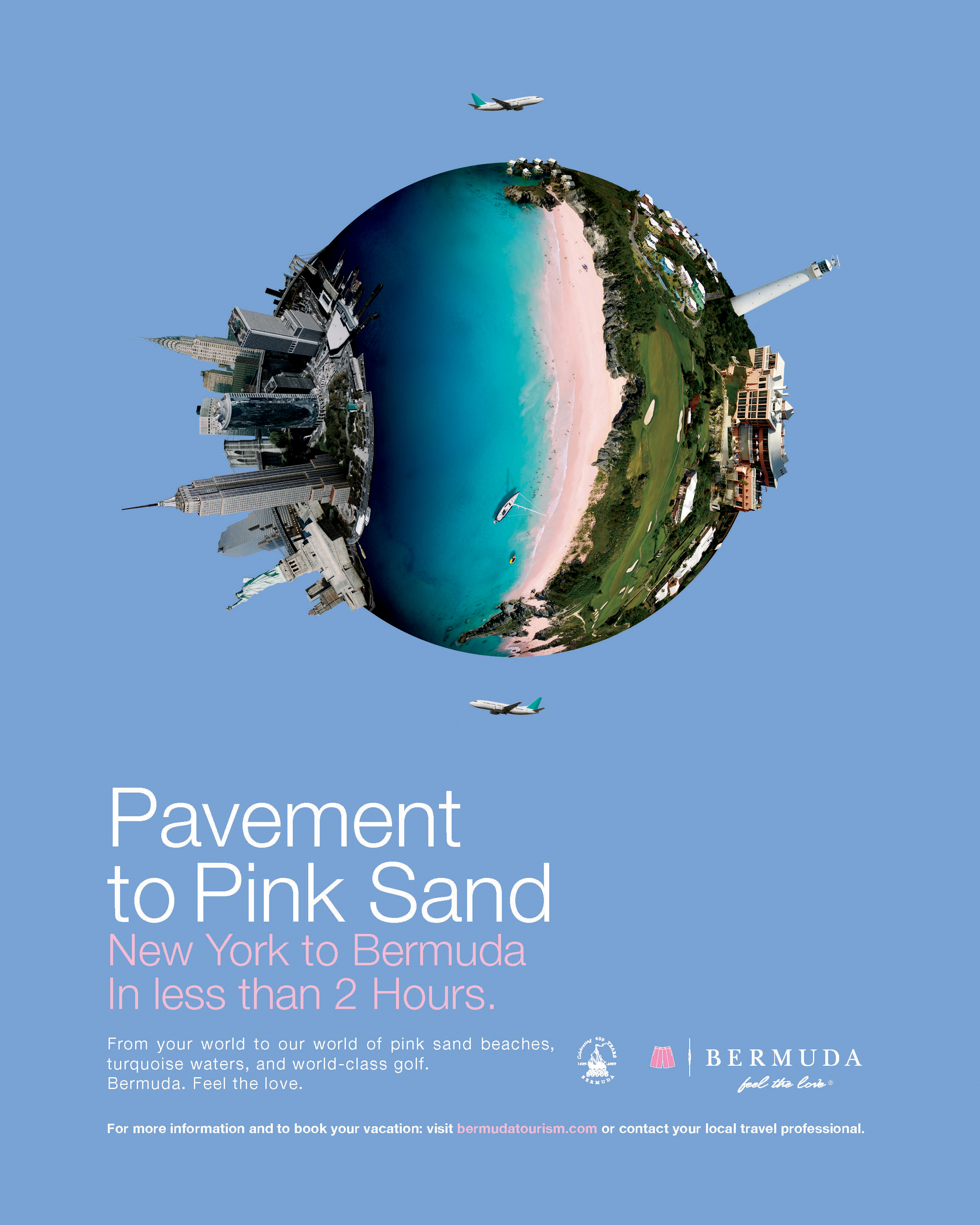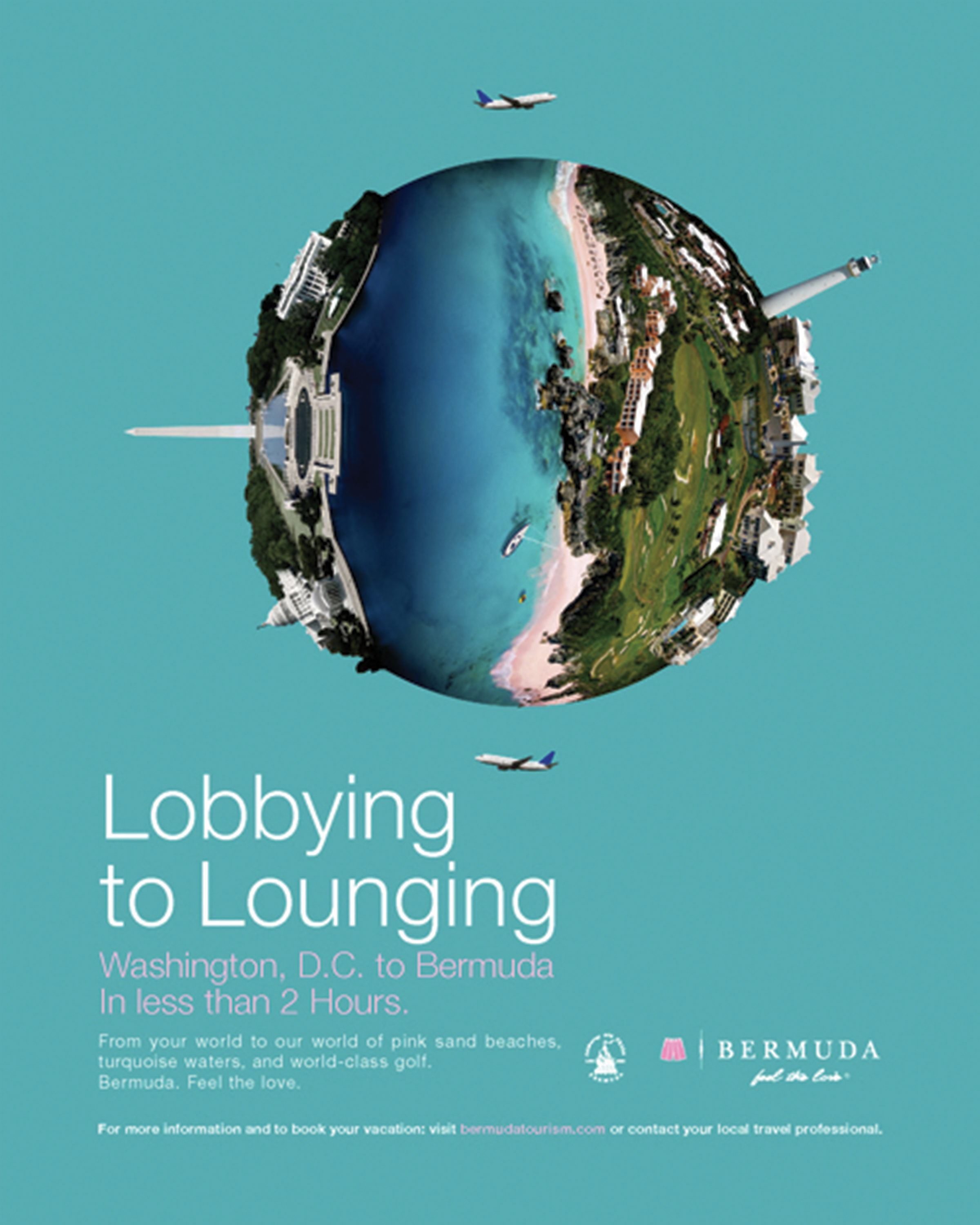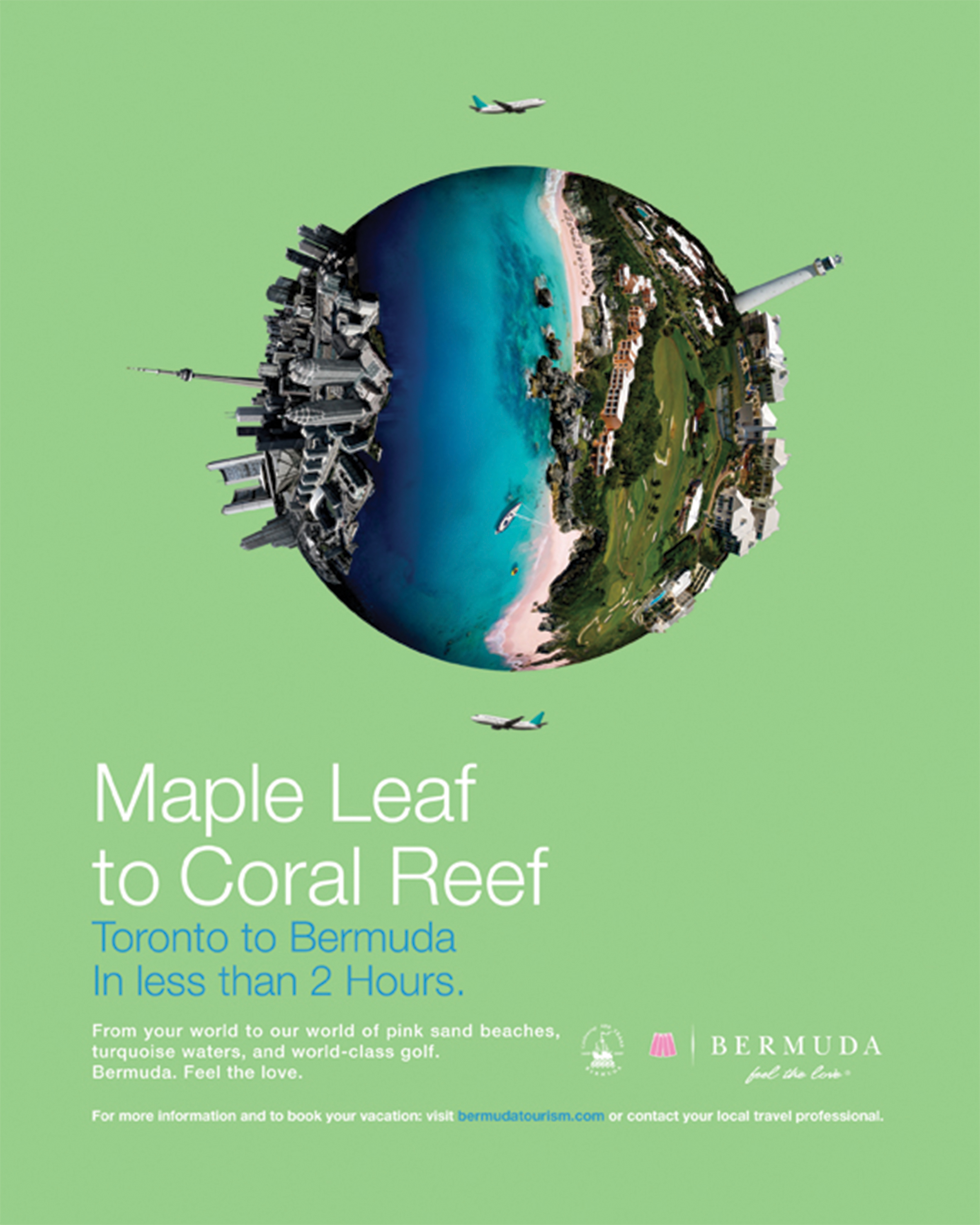 Bermuda Billboards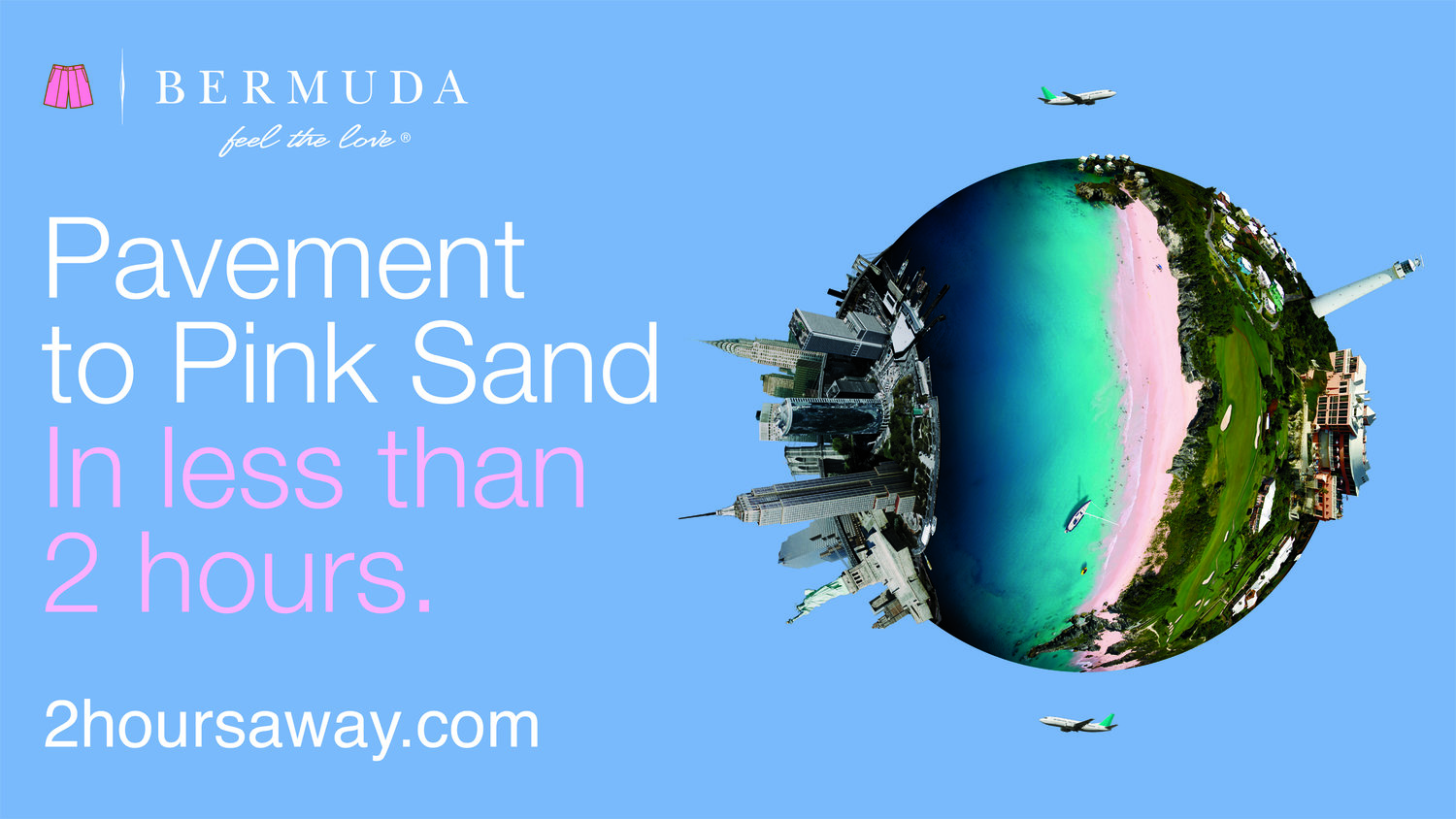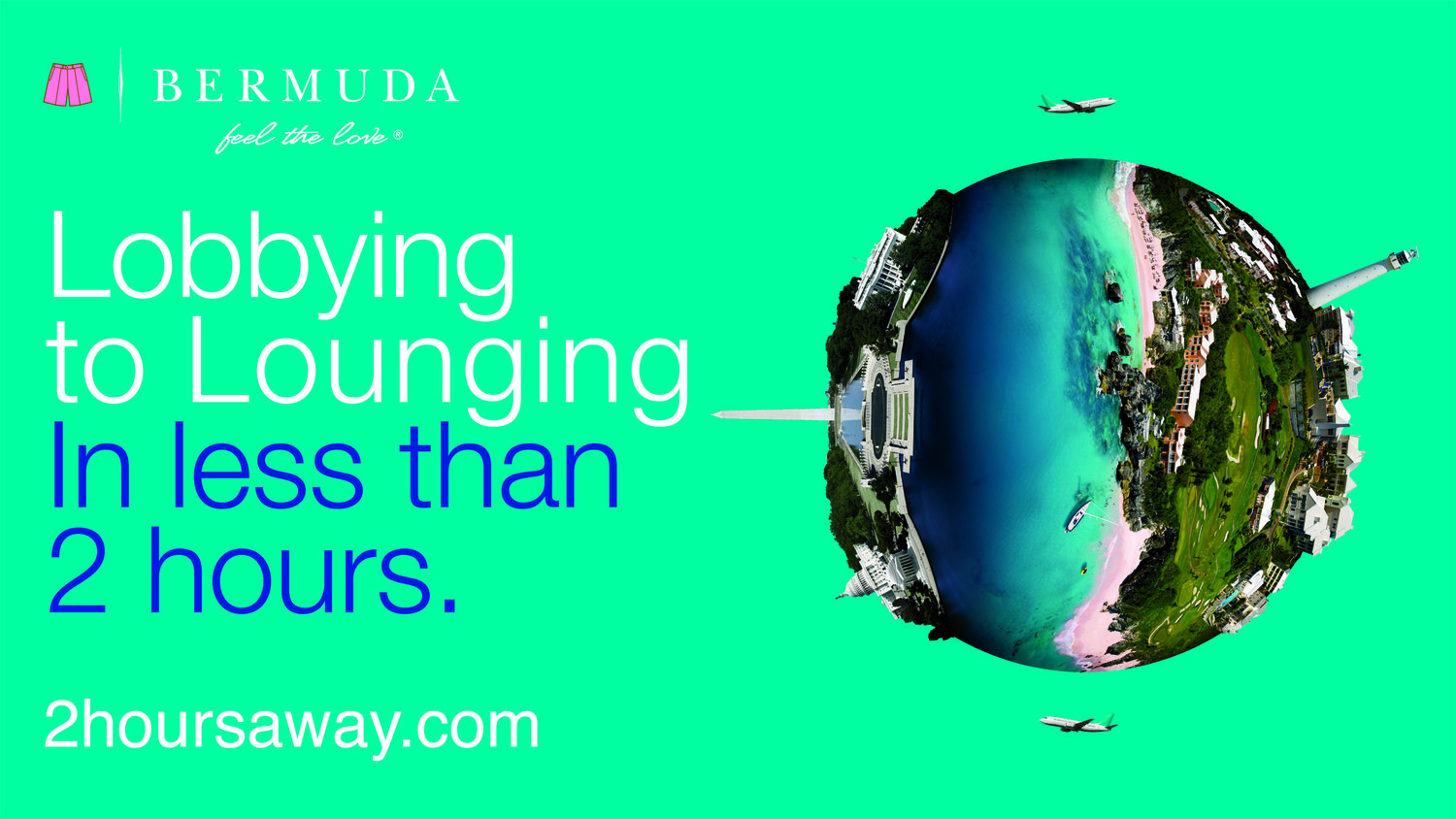 "ROUTINE"
"WORK"
Airplane Visor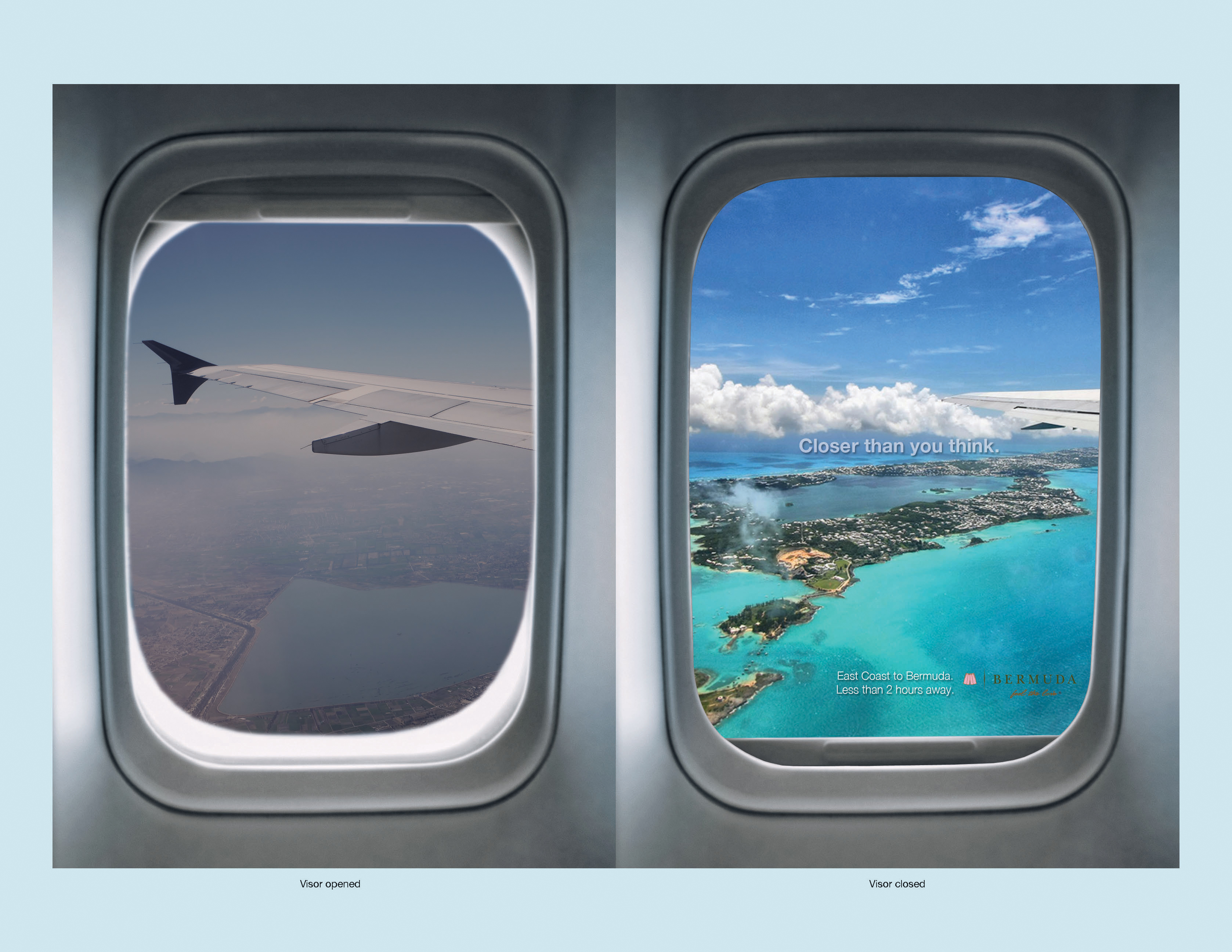 Grand Central Installation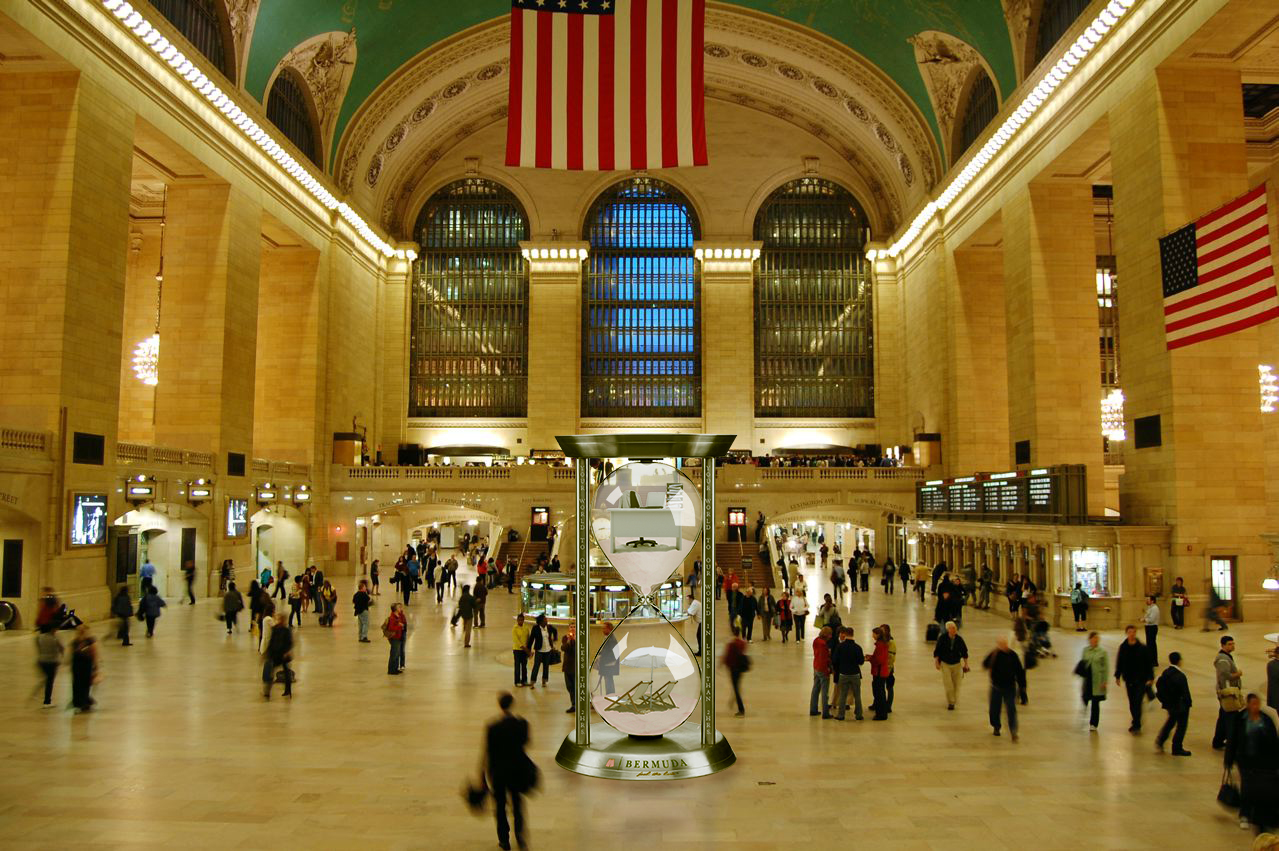 Bermuda Luxury Print
The objective of the Bermuda '09 campaign was to continue building brand equity and drive tourism by appealing to the mid to upper middle class demographic living along the eastern seaboard of the US. To accomplish this, we felt it was necessary to show the beauty of the island, golf courses, beaches, landscapes and shopping pleasure of the island. We also executed multiple type treatments to call out the key points of what Bermuda and being a tourist of the island can experience.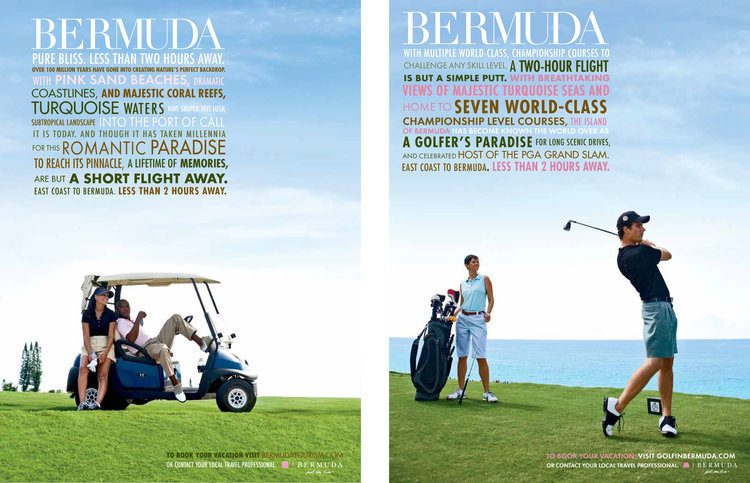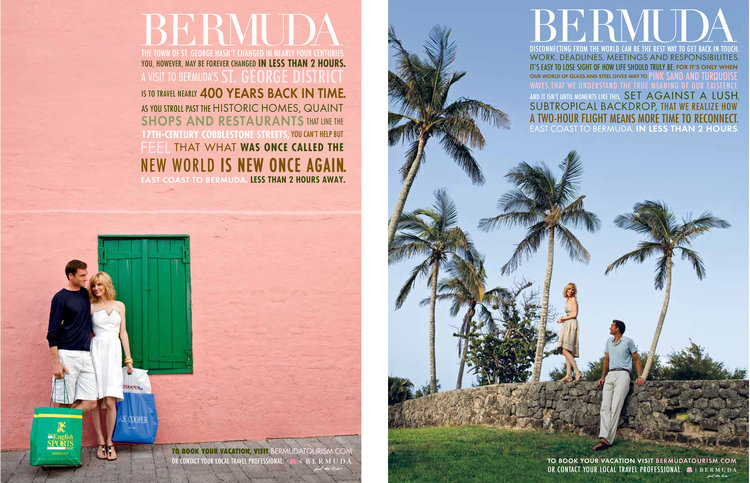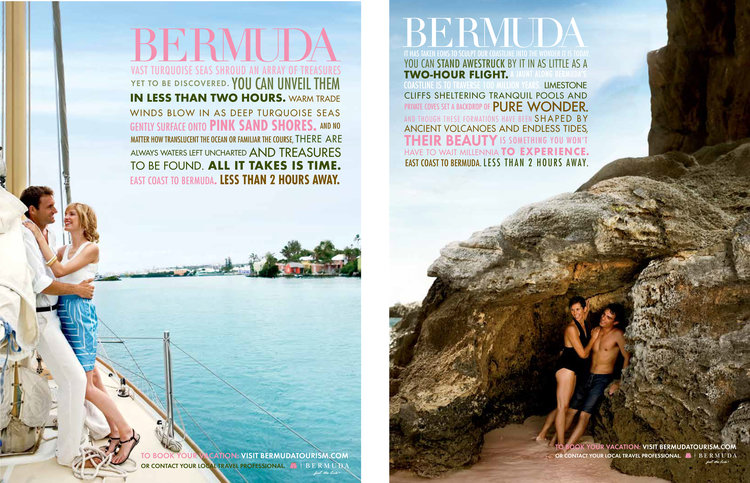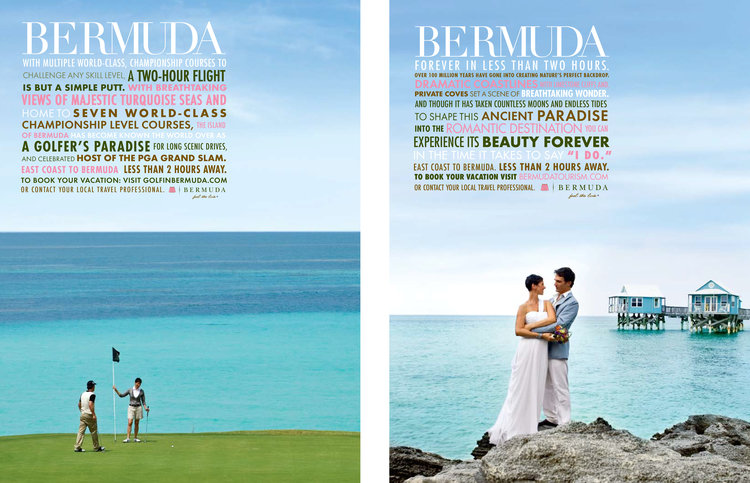 Bermuda Music Festival hosted by Quincy Jones
The 2009 Bermuda Music Festival posters were developed to drive visitors to the island of Bermuda for a musical event built around paradise with some of today's greatest music artists. We decided to take an illustrative approach, showcasing the guest of honor Quincy Jones, while at the same time displaying Bermuda's magical colors, and spectacular landscape. The end result was three customized posters, illustrated by three different artists.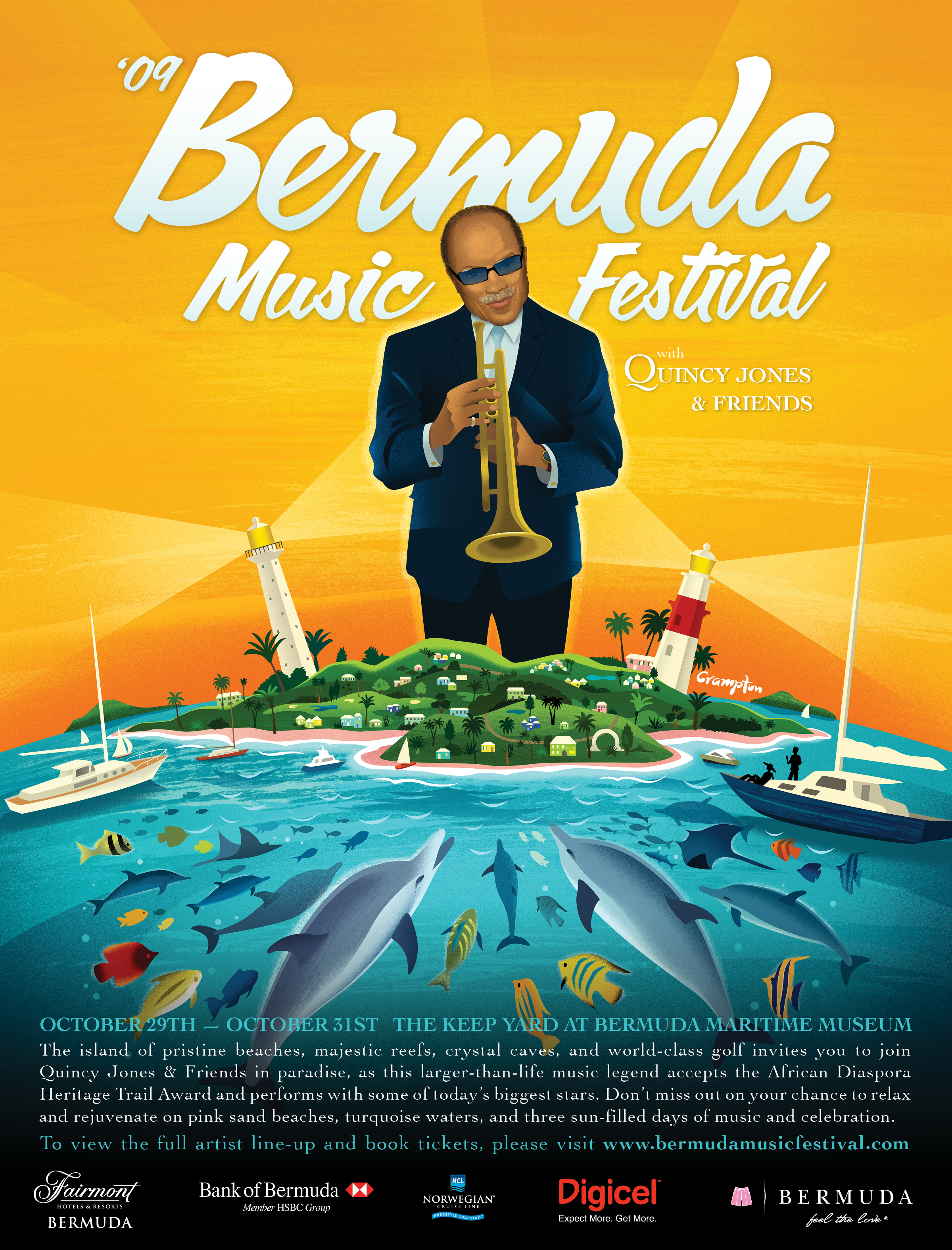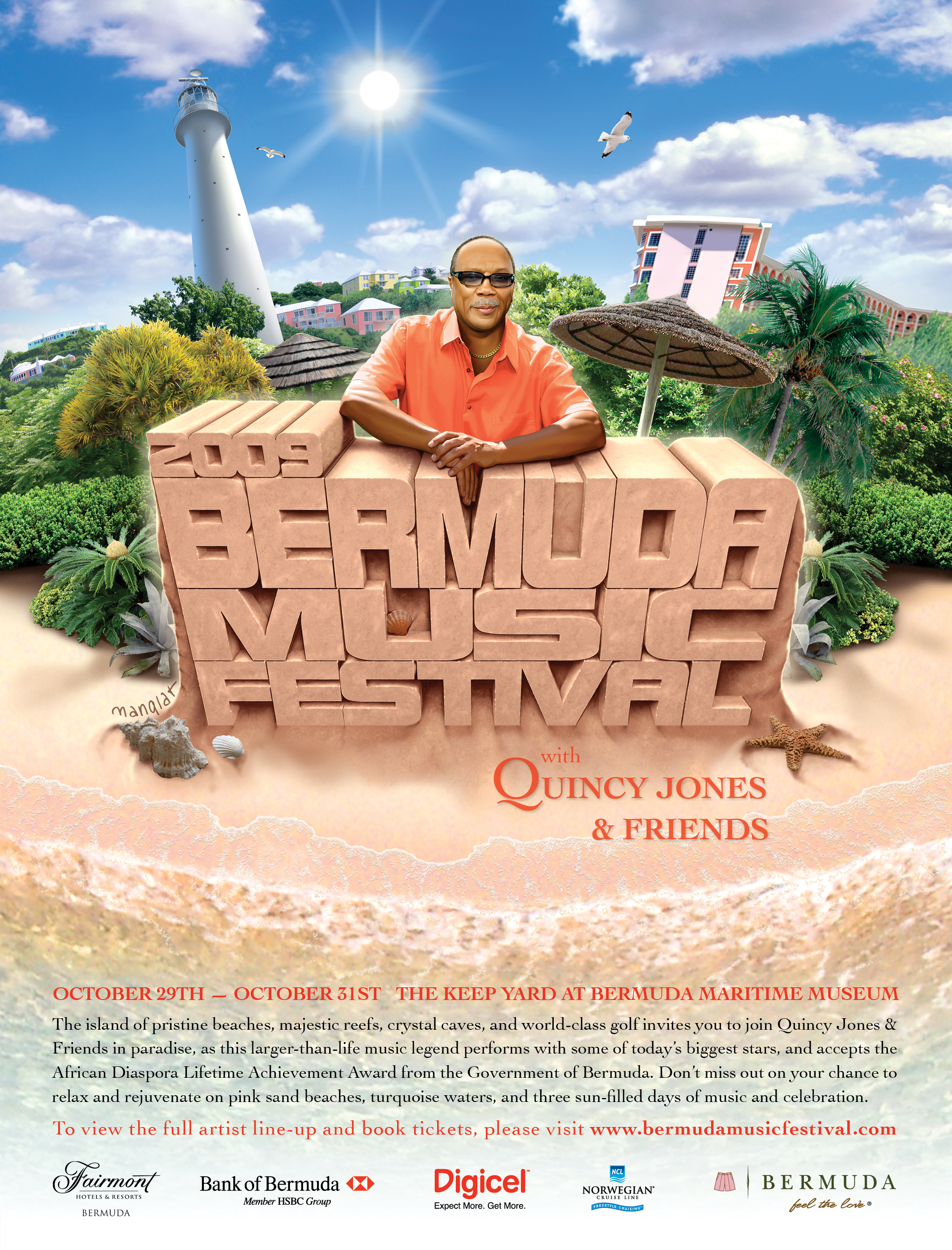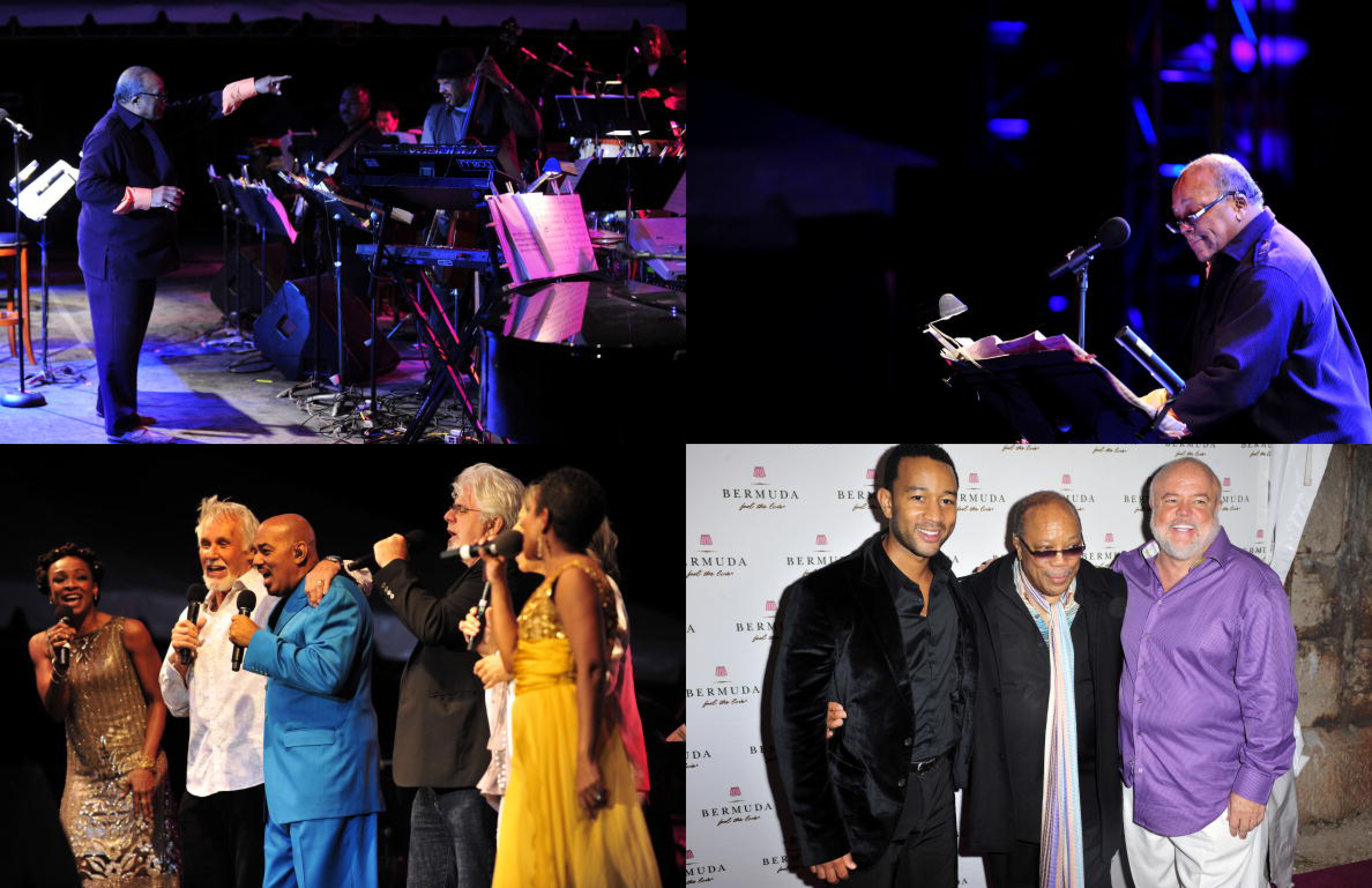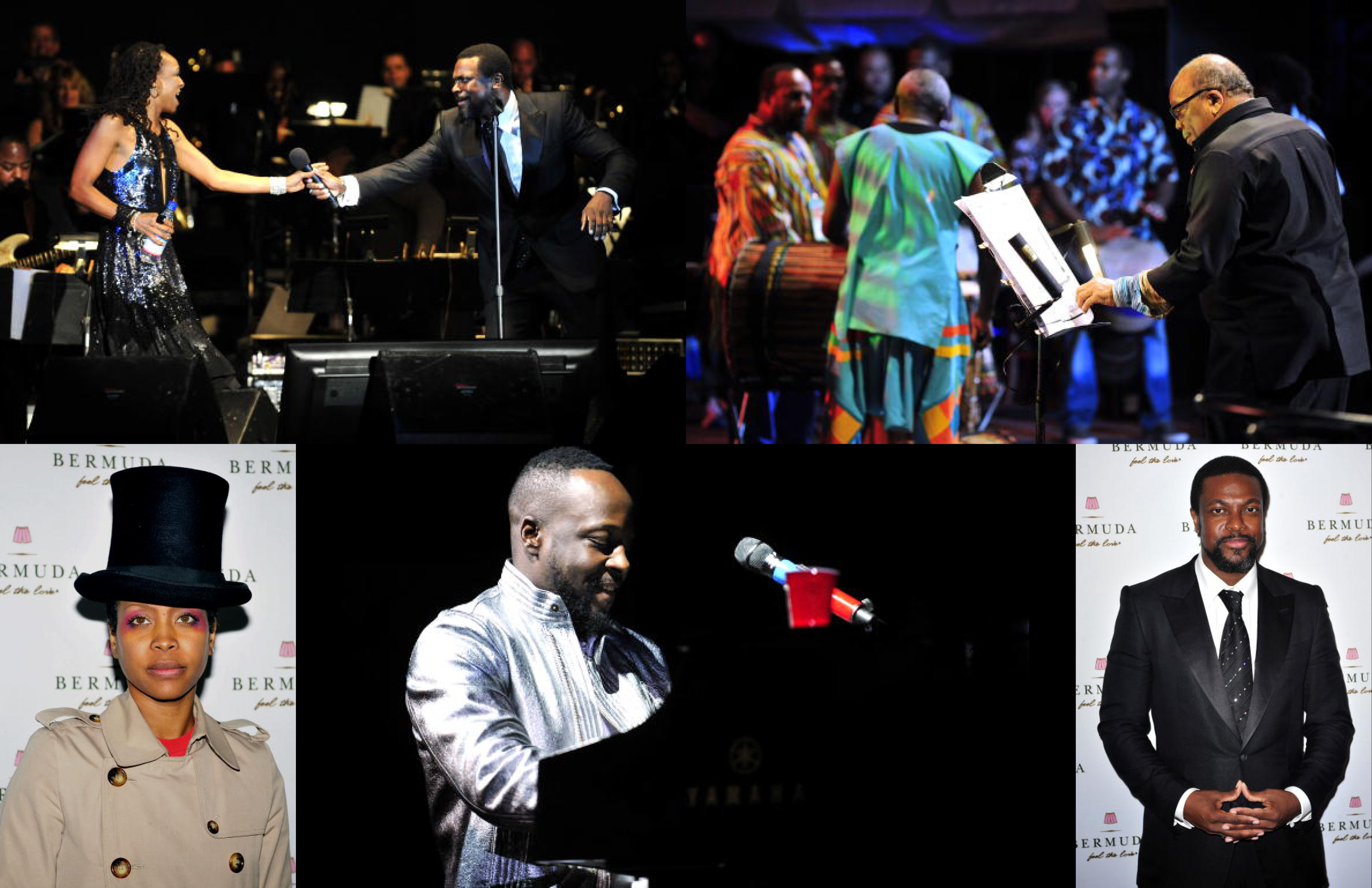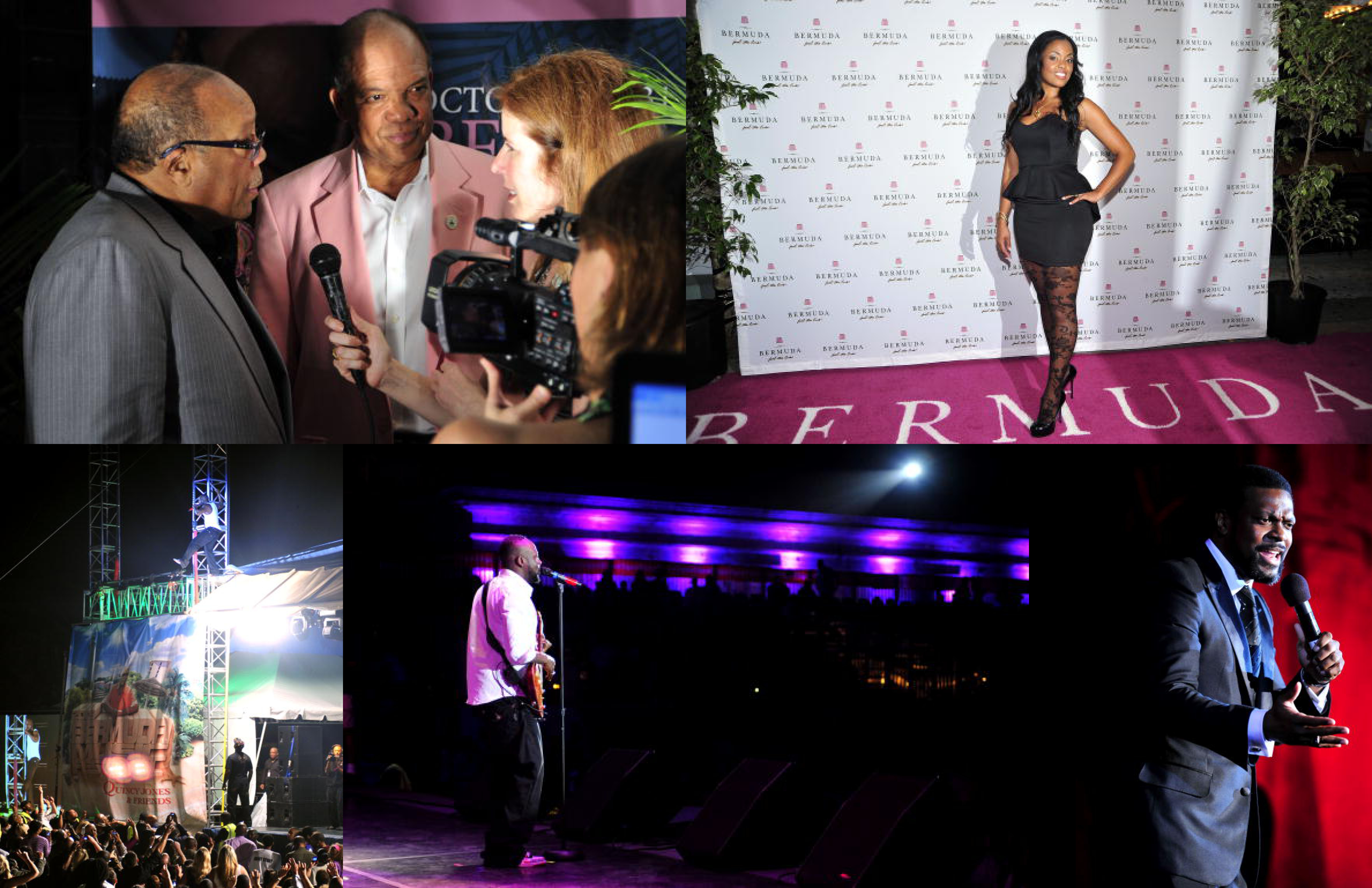 Writer: ACD/Writer Jason Lambert