Coherence Meditation App
Digital Product Design
The Coherence Meditation App enables health-conscious, spiritual people bring tranquility to their lives and to the world, by increasing a feeling of collective connection and oneness, while balancing the mind and body via synchronized, focused meditation. Unlike the app Headspace which focuses on meditation in isolation, research has shown that synchronized mediation can affect the collective consciousness, in ways that individual meditation cannot.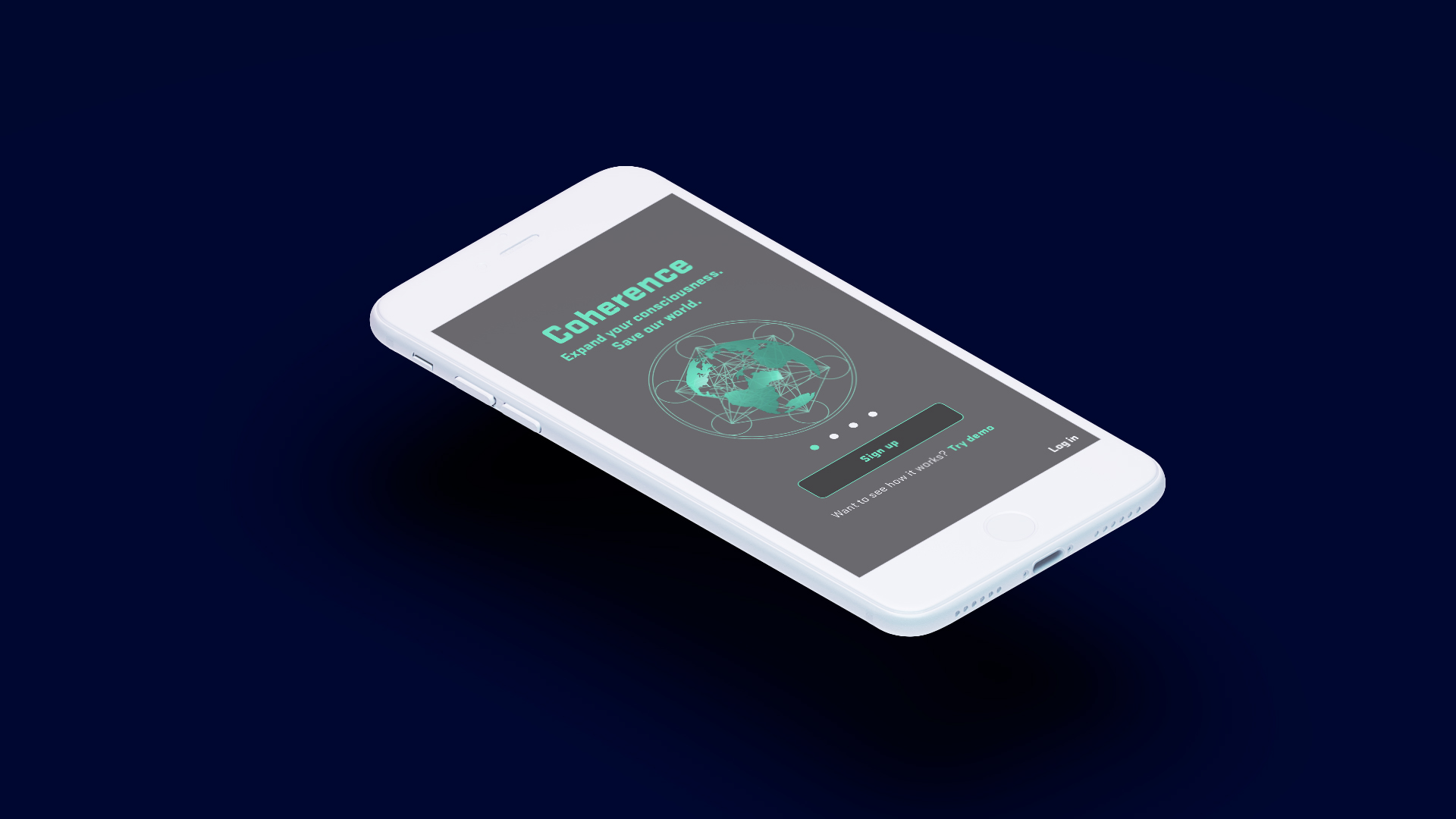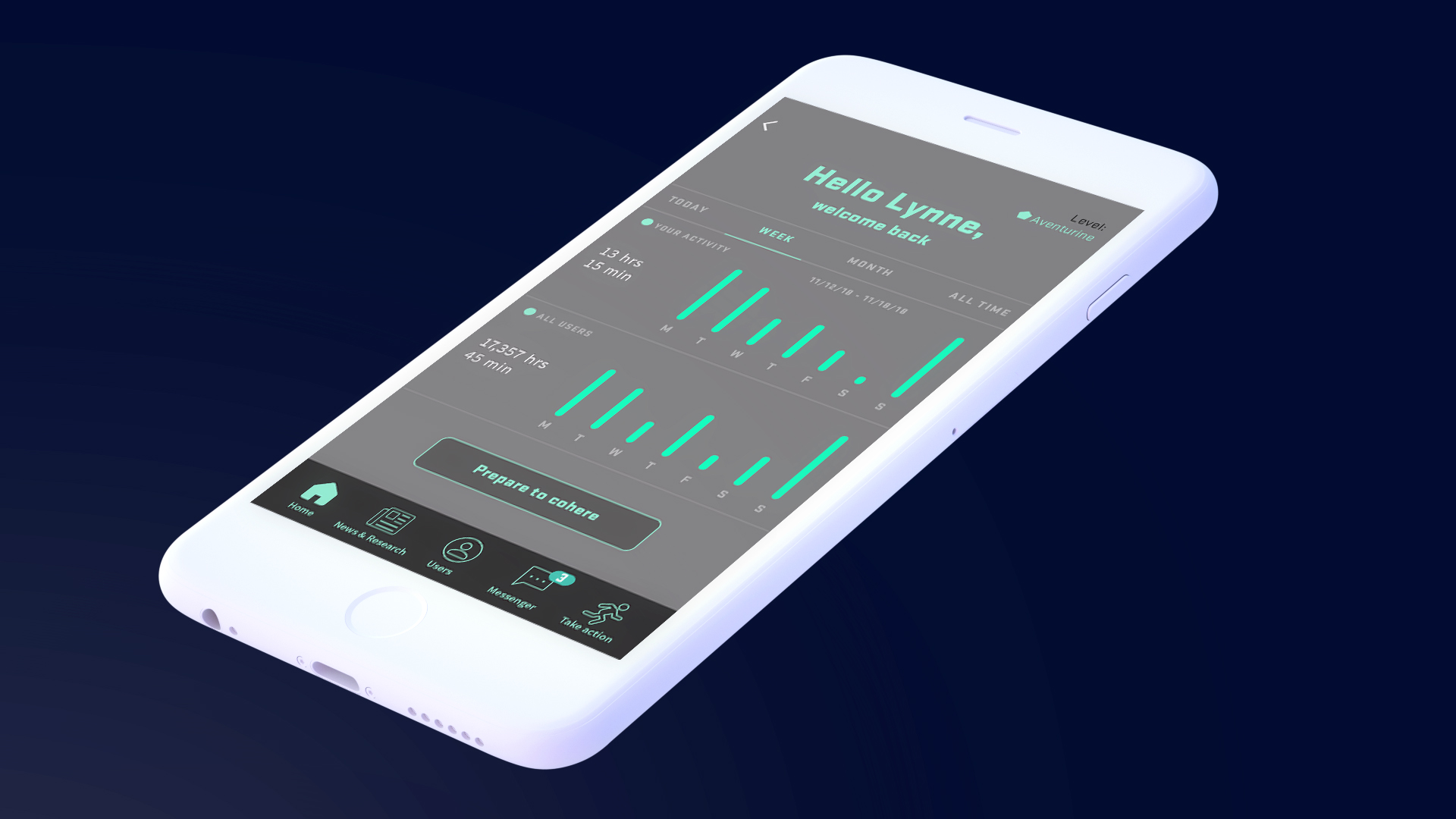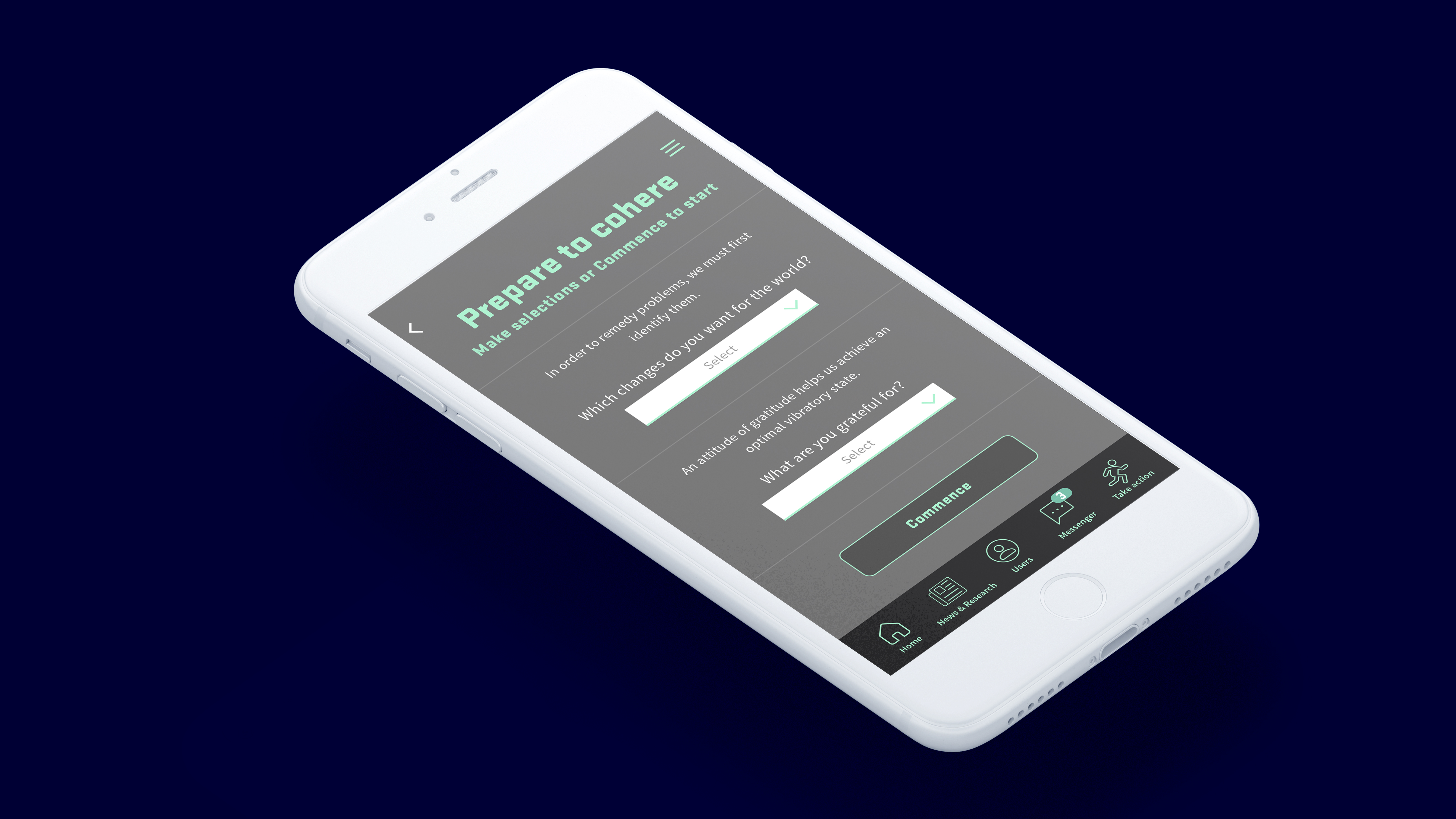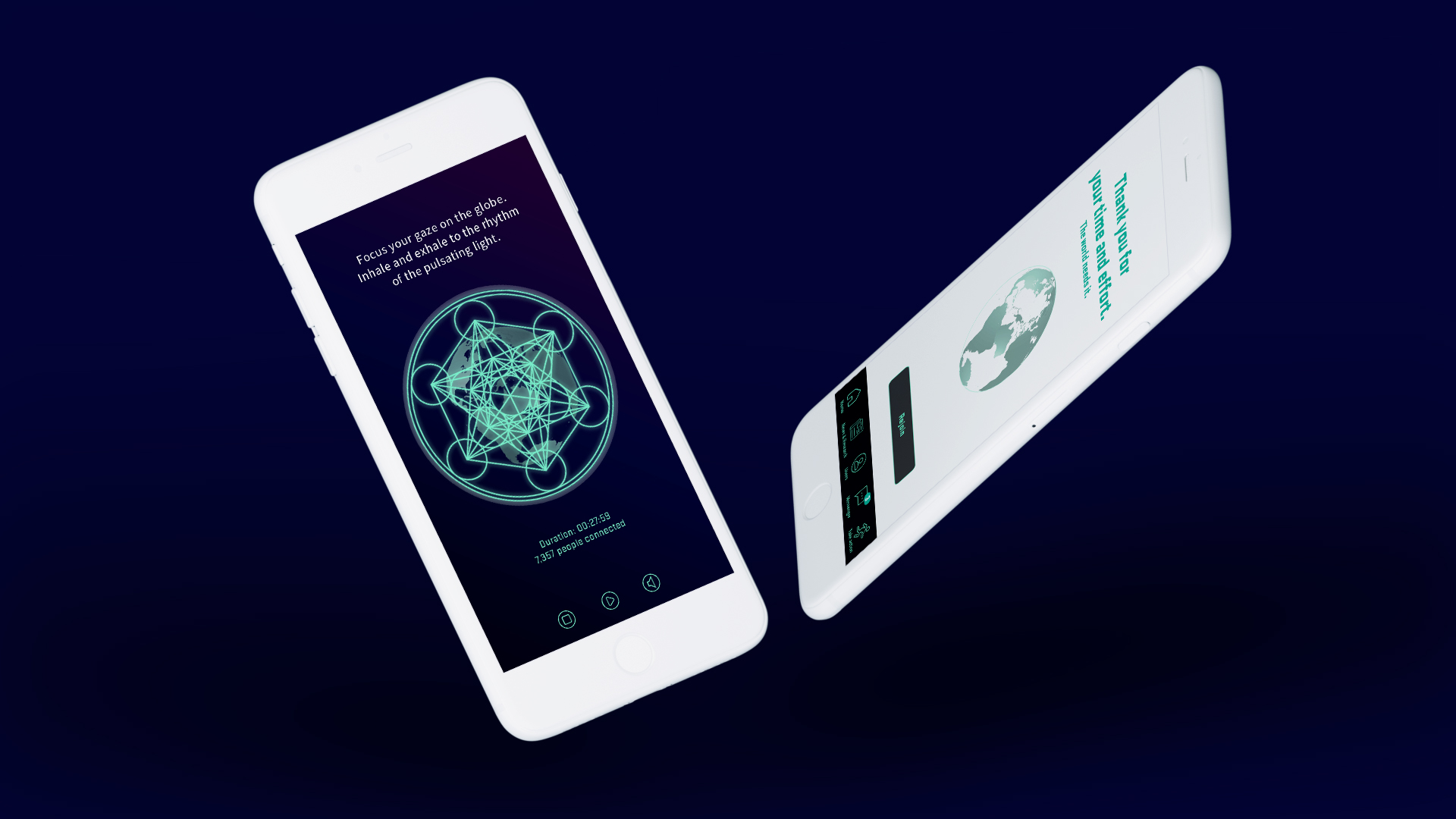 Onboarding Flow
The onboarding flow clearly explains the concept as it builds, and allows users to sign in via multiple social channels including Facebook, Twitter or Google, so as to maximize the number of participants.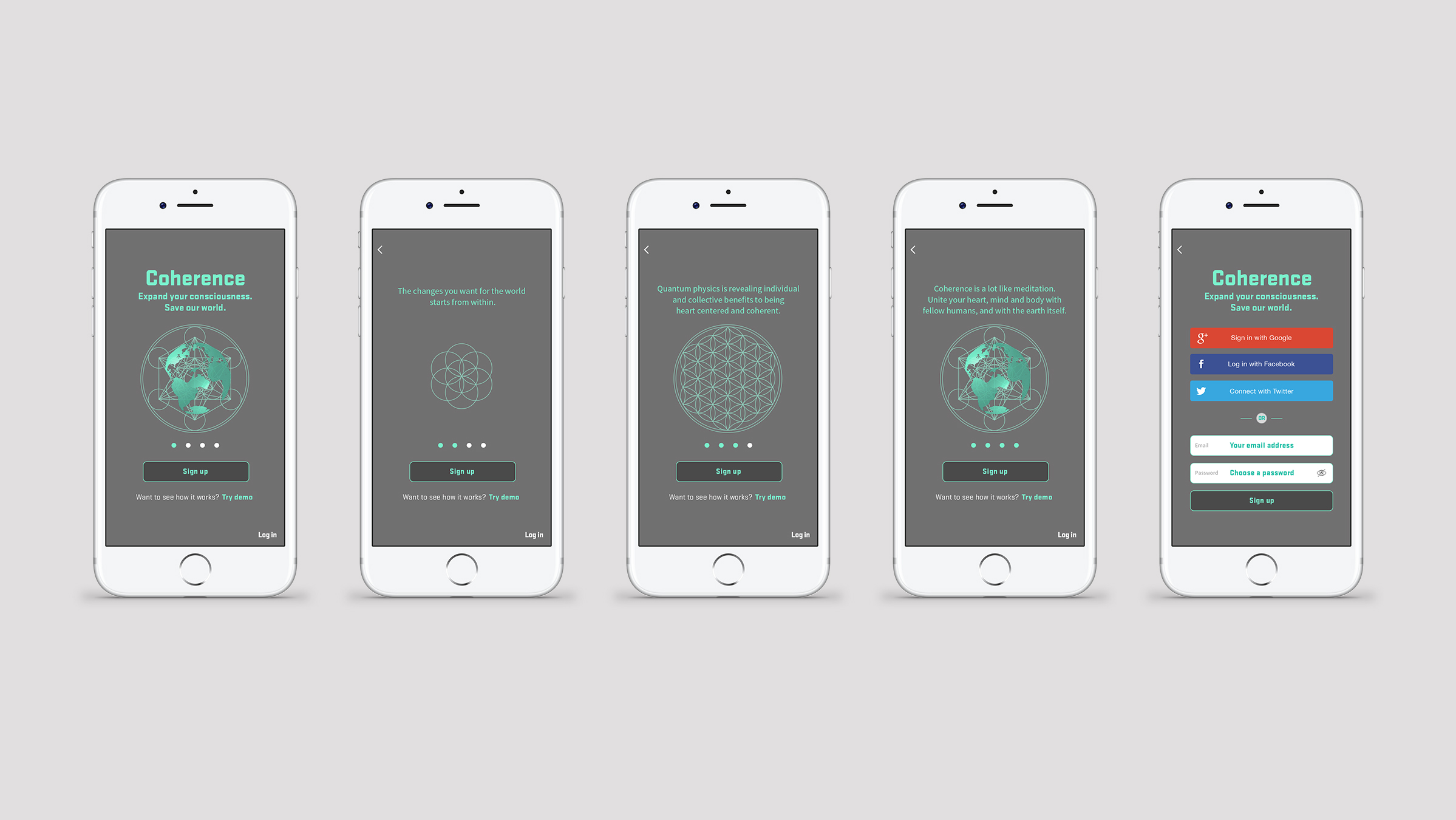 Hero Flow
The hero flow provides a data visualization to show individual user and overall activity. As an engagement method, we gamify the app's usage by creating a level system. Users increase their level/ranking in accordance to the amount of time they spend in the app. Users can also increase their level for posting in the message board. The ranking corresponds to the ascension of the chakras.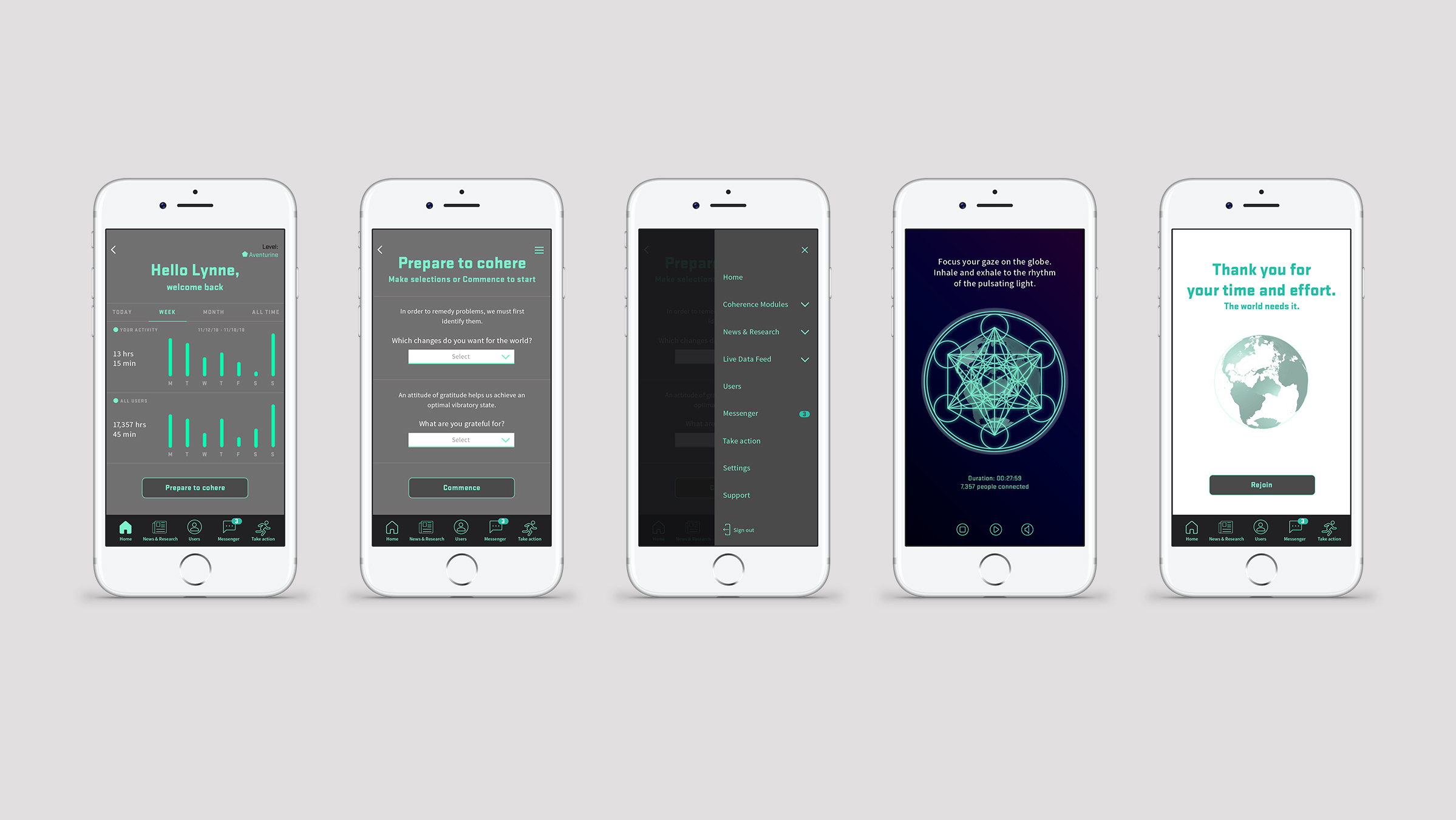 Design Process
To create the app, I wrote a value proposition statement, listed scenarios for how people could use the app, conducted desk research to explore analogous domains, created an object model of features I wanted to include in the app, wrote up the brand personality and brand persona, listed engagement methods, put together an element collage to influence the style and design, created pencil prototypes and low-fidelity prototypes and conducted user testing, created greyscale wireframes, a final brand personality style frame, and then created the high-fidelity prototypes which I tested in InVision.